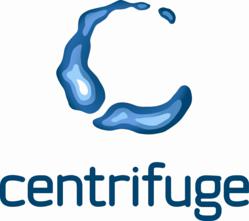 McLean, VA (PRWEB) August 14, 2012
Centrifuge, leading provider of Big Data analytics and visualization solutions for fraud, security and risk, announced the availability of the latest release of its disruptive Big Data analytics platform, Visual Network Analytics Version 2.7. The newest version of Centrifuge addresses the need to derive context intelligence and pattern discovery in big data by delivering powerful technology that addresses the growing need to quickly filter, sift and understand large amounts of data; improving discovery time and minimizing cost. Unlike traditional analytics providers, Centrifuge is the first big data analytics solution that enables users to bring their own data without requiring costly data transformation and minimizes the need for data scientists.
Corporate Information security is a big data analytics challenge that cannot be addressed with traditional data mining, BI, or legacy analytics approaches, explains Renee Lorton, Centrifuge CEO. The sheer volume and complexity requires a powerful investigative discovery approach that is easy enough for a non-data scientist to use. Machine data, for example, is one of the fastest growing segments of big data, generated by websites, applications, servers, networks, mobile devices and other sources. Now, discovering patterns in Big Data is both easy and cost effective with Centrifuges powerful interactive data visualization.
Centrifuge Visual Network Analytics Version 2.7 provides new ease-of-use features that enable customers to overcome the overwhelming influx of big data, conduct visual discovery and investigative analysis to detect risk and security threats more efficiently. Relationship mapping helps uncover patterns, connections and relationships between people, information, events and behavior to form a more comprehensive visual profile.
New features and benefits include:


Manage larger data sets and fine-tune the analysis to focus on what is important through Incremental Build and Link Metrics features. Now users can easily select, manage and explore the items that appear within a relationship graph. The ability to begin with a simple, uncluttered view and incrementally add or subtract connections improves discovery time. In addition, link metrics about the number and types of associations accelerate trend and pattern discovery.
Save significant time by visually highlighting the shortest and all possible connections between networks through Relationship Path Discovery (Find Path). Customers can now easily discover previously undetectable, hidden and indirect relationships within the data, quickly exposing key connections in complex relationship networks. In compliance and risk usage, this feature can help identify potentially suspicious linkages between traders, companies and employees.
Discover new insights faster through Centrifuge Extensible Data Framework. With broader data access, users now have a complete picture and can find answers previously missed with faster resolution. Centrifuge extensible data framework provides broader access to any data set, including structured, unstructured, machine, streaming and Cloud data. Organizations can now develop their own plug-in to connect any type of data source to the Centrifuge data framework, including big data types such as Splunk, Cloudera and Hadoop. In addition to accessing a broader range of data, the Centrifuge data framework gives organizations more flexible administrative control while reducing costs and realizing rapid time to value.
Bring Your Own Data without time-consuming file conversions. With native support for Microsoft Excel 2007 and 2010 and Microsoft Access 2007 and 2010, users can bring their own data into ad-hoc analyses, leaving the data secure in its original environment and format.
Today, Centrifuge Visual Network Analytics has been deployed to thousands of customers across the US Intelligence agencies, analyzing big data sources for cyber security and counter-terrorism. With these new features, Centrifuge is accelerating its presence in addressing security and risk applications, such as insider threat analysis, security surveillance and compliance mitigation. Version 2.7 is available immediately. For more information or an online evaluation, refer to http://www.centrifugesystems.com.
About Centrifuge

Centrifuge is a leading provider of Visual Network Analysis solutions that help organizations discover insights, patterns and relationships hidden in public, cloud and enterprise data and social networks. Centrifuges unique approach enables users to bring their own data from any source, easily integrate and filter it into interactive visualizations and share and collaborate with others. Easy to use and easy to deploy, Centrifuge Visual Network Analytics reduces time to discovery up to 70% in fraud, risk and security applications. Selected for the 2012 FinTech Innovation Lab Program, and Winner of the 2012 Always On Global 250 Private Company Top Ones to Watch, Centrifuge powers some of the most demanding data analytics and data visualization applications in the world. With Centrifuge, you can See Clearly NowTM.
Tags :
Analytics
,
Centrifuge
,
Data
,
Delivers
,
Network
,
Scalable
,
version
,
Visual
,
Big Data Analytics