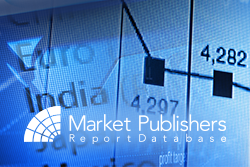 (PRWEB) October 22, 2014
Big Data and predictive analytics solutions are expected to optimise the value of data in the financial services sector. Banks, investment entities, insurers and other service providers are learning how to leverage the value of data and achieve a competitive edge, keep costs to a minimum, transform challenges to opportunities, and minimise risks on a real-time basis.
Big Data technologies and associated business intelligence (BI) solutions equip financial services companies with the capability of capturing and analysing data, building predictive models, back-testing and simulating scenarios. By means of iteration, companies will likely determine the most essential variables as well as major predictive models. There is an enormous opportunity for financial service firms to employ novel data sets and new algorithms to optimise cash management, currency processing, and capital allocation. The financial implications make themselves felt in enhanced capital movements and profitability for a slew of firms in the ecosystem.
New research report "Big Data in Financial Services Industry: Market Trends, Challenges, and Prospects 2014 – 2019" elaborated by Mind Commerce Publishing is now available at MarketPublishers.com.
Report Details:
Title: Big Data in Financial Services Industry: Market Trends, Challenges, and Prospects 2014 – 2019

Published: October, 2013

Pages: 93

Price: US$ 1,995.00

http://marketpublishers.com/report/finance_services/big-data-in-financial-services-industry-market-trends-challenges-n-prospects-2013-2018.html
The market research study provides a comprehensive, unbiased assessment of Big Data prospects and opportunities within the financial services universe. It examines Big Data's anticipated impact on the financial services sector, looks at Big Data companies' financial management solutions alongside their influence, gives details of the Big Data financial management models as well as their applications, casts light on the benefits to the financial services industry in the short to long run, and also discusses the major challenges which the financial services industry is facing with Big Data.
Companies discussed include: 1010data, Actian, 10gen, Alteryx, Amazon, Attivio, Capgemini,BMC, Booz Allen Hamilton, Cisco Systems, CSC, Dell, Cloudera, EMC, Fusion-io, GoodData, Google, Guavus, Hitachi, HP, IBM, Informatica, Intel, MarkLogic, Microsoft, Mu Sigma, NetApp, Oracle, ParAccel, Opera Solutions, QlikTech, SAP, Splunk, SGI, Teradata, Tibco Software, and Vmware.
Report Benefits:


Detailed forecast figures for Big Data in the financial services sector through to 2019-end.
Essential information on the leading firms and solutions for the financial industry.
Deep analysis of the role and significance of Big Data in the financial services universe.
Insights into the future prospects for Big Data in financial services industry.
Review of the initial and on-going implementation areas for Big Data and analytics.
More new studies by the publisher can be found at Mind Commerce page.
Tags :
Commerce
,
Data
,
Discussed
,
Financial
,
MarketPublishers.com
,
mind
,
Prospects
,
Published
,
Research
,
Sector
,
Services
,
Study
,
Big Data Analytics