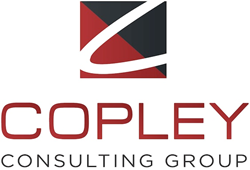 Boston, MA (PRWEB) October 09, 2014
The Copley Consulting Group announced today its achievement of the IBM Certified Specialist SPSS Modeler Professional V2 certification, which reinforces an ongoing commitment to the expanding, increasingly crucial role of business analytics in the enterprise.
The IBM Software Practice Accreditation program is part of IBM's Software Practice Accelerator program. The accreditation program is designed to recognize IBM Partners' investment in deepening and broadening its IBM Software implementation skills, whereby partners must demonstrate the attainment of technical certifications and a number of validated customer implementations.
Bob Lane, President of Copley states "With this certification, Copley builds on its existing BI core competencies and positions itself to help clients address both ongoing and future "forward looking" Business Analytics Challenges."
About IBM SPSS

IBM SPSS Modeler is an extensive predictive analytics platform that is designed to bring predictive intelligence to decisions made by individuals, groups, systems and the enterprise. By providing a range of advanced algorithms and techniques that include text analytics, entity analytics, decision management and optimization, SPSS Modeler can help you consistently make the right decisions—from the desktop or within operational systems.
About Copley

For nearly 25 years The Copley Consulting Group has delivered enterprise solution success to hundreds of companies, ranging from Fortune 1000 companies to start-up operations. Having embraced solutions from two market leaders in IBM and Infor, Copley successfully implements world class solutions in the areas of ERP, CRM, Business Analytics and Enterprise Asset Management. Offering extensive professional services as an integral component of our solution deployment, Copley provides training, education and technical services melded with a focus on Best Practices.
Tags :
Announces
,
Certification
,
Consulting
,
Copley
,
Group
,
Modeler
,
SPSS
,
Big Data Challenges