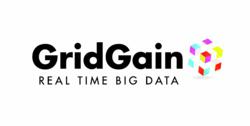 Foster City, CA (PRWEB) March 26, 2012
Data is only valuable to a company if it can be acted on. The faster organizations are able to move from gathering to acting, the bigger the strategic advantage. Corporate IT departments are feeling the pressure as the push to use big data grows and corporate SLAs become increasingly demanding due to the globalization and consumerization of enterprise IT. In order to meet this demand for action, companies need to make sure they are addressing the Velocity aspect of Big Data solutions, rather than just Variety and Volume.
GridGain (http://www.gridgain.com), the Java-based open source middleware platform for real time big data processing, is announcing the availability of GridGain 4.0. GridGain software addresses Velocity as well as Volume and Variety by processing live data using their unique integration of highly scalable compute and in-memory data grid technologies. Unlike complex, decade-old SQL, ERP or Hadoop ETL systems that use dead data for batch offline processing, GridGain 4.0 allows businesses to harness live data for smarter, low latency real time transactional and analytical processing.
News Facts:

Tags :
Asset
,
Companies
,
Data
,
GridGain
,
Helps
,
Real
,
Strategic
,
Time
,
True
,
Big Data Opportunities