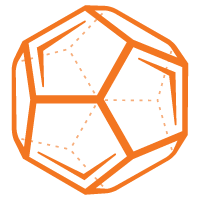 Philadelphia, PA (PRWEB) September 15, 2014
RJMetrics, a complete analytics platform for online businesses, today announced it has raised a $ 16.5 million Series B investment from August Capital and existing investors Trinity Ventures and SoftTech VC. RJMetrics has now raised a total of $ 22 Million.
RJMetrics, which recently released a next-generation version of its cloud-based analytics platform, will use the funding to accelerate product development and continue its rapid customer growth. The company today serves over 300 clients, and is hiring aggressively at its Philadelphia headquarters.
RJMetrics solves the core analytical challenge of today's high-growth online business: data is scattered across dozens of platforms, making it difficult to manage and analyze effectively. This data typically lives in silos like backend databases, marketing platforms, CRM systems, and shopping carts. RJMetrics consolidates and distills this data into a cloud-based data warehouse and provides an intuitive user interface for exploring and acting on the results.
Prior to RJMetrics, only the most advanced companies with large teams of data engineers and analysts had access to the insights they needed to fuel their growth. With RJMetrics, decision makers at online businesses of any size are empowered to turn data into a competitive advantage. Companies using RJMetrics get a complete analytics stack—from data replication, cleansing, and warehousing to caching, analysis and visualization. Because the platform handles every piece of the data pipeline, it is able to deliver value 10-100x faster and at a fraction of the cost of traditional enterprise solutions.
"Every year, our customers are becoming more and more sophisticated in their use of data, and we believe that this is just the beginning," said Robert J. Moore, CEO and Co-Founder of RJMetrics. "This market is huge, it's growing fast, and the use of RJMetrics is becoming a key to achieving competitive growth. We are here to build a category-defining product."
"We partnered with RJMetrics to analyze data on key metrics like churn rates and LTV/CAC ratio. RJMetrics will continue to play an integral role in our identifying new growth opportunities and continuing to be proactive about ensuring customer satisfaction," said Tristan Walker, CEO and Founder of Walker & Company.
RJMetrics' 300+ customers are primarily ecommerce, software-as-a-service, and mobile businesses. The company estimates that there are at least 110,000 such companies with more than $ 1mm in annual revenue doing business today.
"The proliferation of cloud-based software has created a complex landscape of new and valuable data for online businesses," said Eric Carlborg, Partner at August Capital who will be joining the RJMetrics board. "RJMetrics empowers these businesses to consolidate and analyze this data in shorter cycles with less technical overhead. We're thrilled to partner with the RJMetrics team and fund the next stage of their growth."
About RJMetrics

RJMetrics is the analytics platform of choice for many of the fastest-growing online businesses in the world, including NoMoreRack, Hootsuite, Walker & Company Brands, and more. It provides business users with an easy-to-use, cloud-based solution to drive growth through smarter decision-making. For more information on RJMetrics, visit their website.
About August Capital

August Capital was founded in 1995 to invest in companies differentiated by technical innovation and entrepreneurial excellence. Today, August Capital's eight investment professionals have more than a century of combined venture and operational experience. Together they manage $ 1.3 billion and have invested in more than 75 companies across the technology spectrum. From its inception, August Capital has funded an extraordinary group of entrepreneurs who have built significant, long-term value across the full range of information technologies. The companies that August Capital's partners have backed represent an aggregate market capitalization of well over $ 250 billion, generate in excess of $ 75 billion in annual revenue and employ a quarter of a million people around the world. This success is a testament to the entrepreneurs themselves, as well as the fundamental technologies they have created. We are proud to have supported these entrepreneurs and their companies as they have grown and prospered. For more information, visit their site.
About Trinity Ventures

Trinity Ventures is a boutique, early stage venture capital firm dedicated to partnering with passionate entrepreneurs to transform revolutionary ideas into reality. With over $ 1 billion under management, Trinity focuses on early stage and seed technology investments with particular emphasis on Digital Media, Social and Mobile Commerce, Cloud/Mobile Infrastructure and Software-as-a-Service. Trinity Ventures has invested in more than 100 ventures, including such leading companies as 21Vianet, Affinity Labs, Aruba Networks, BeachMint, Bix, Blue Nile, Crescendo Communications, Extreme Networks, Forte Software, Infoblox, IntruVert Networks, KIXEYE, LoopNet, Modulus Video, Network Alchemy, Photobucket, SciQuest, Speedera Networks, Starbucks, Sygate Technologies, Trion Worlds, Wall Data, and Zulily.
Tags :
$16.5M
,
Announces
,
Financing
,
Growth
,
RJMetrics
,
Series
,
Big Data Challenges