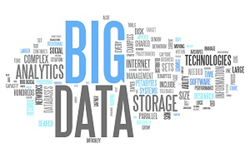 Boulder, CO. (PRWEB) April 07, 2015
Enterprise Management Associates (EMA), a leading IT and data management research and consulting firm, and 9sight Consulting, a provider of strategic consulting and thought leadership to buyers and vendors of business intelligence (BI) and big data solutions, today released their annual big data research report entitled, "Insights Across the Hybrid Enterprise: Big Data 2015." Based on research criteria defined by John L. Myers, managing research director of EMA, and Dr. Barry Devlin, founder and principal of 9sight Consulting, this new report leverages feedback from 351 business and technology stakeholders worldwide.
"This year's survey includes data on over 1,000 projects, detailing how organizations are implementing their big data strategies," said Myers. "These organizations continue to prove the concepts and components of EMA's Hybrid Data Ecosystem, a blueprint for next generation data management environments."
The research explores the wide range of ways in which non-traditional data, often in combination with more traditional types, has enabled new or improved business processes. As was established in previous surveys in 2012 and 2013 and again in 2014, big data offers a wide range of possibilities, but the name "big data" itself keeps media and industry eyes focused on size as the defining feature.
There is an evolving market, however, in which size is not everything, and speed, in all its aspects, has grown in importance for respondents. Furthermore, respondents continue to include a wide range of data structures, from highly irregular to strongly modeled, within the scope of their projects. This refocusing of implementers' attention on speed and structure reduces overall growth in big data by some measures and requires EMA/9sight to explore how consideration of speed and structure are changing market dynamics. The 2014 survey also included investigations into the highly visible topics of data-driven culture, the Internet of Things (IoT), and data lake architecture.
Some of the key findings from this new report include:


Growing Number of Projects – In 2014, almost two thirds of organizations had three or more big data projects, and more than 20% reported five or more projects in progress.
IoT Importance – Nearly 50% of respondents indicated that the Internet of Things was currently adopted and an important or essential part of their business.
Big Data Is a Maturing Strategy – Over 55% said that a big data strategy was Adopted and Essential or Adopted and Important in their organizational strategies
Data-Driven Is Driving Organizations – Almost 63% of respondents included data-driven strategies in their organization at a significant level.
Speed Is Driving Competition – Speed of processing response was the most frequently indicated use case by respondents at nearly 20%.
"Big data implementations have matured significantly over the three years of this survey, but the most striking aspect this year has been the emphasis on the Internet of Things, which is shifting business focus from marketing to operational issues," said Devlin.
The complete "Insights Across the Hybrid Enterprise: Big Data 2015" research report is available online.
The "Big Data in Action: Insights Across the Hybrid Enterprise" on-demand webinar, highlighting key research findings, is available online.
About EMA

Founded in 1996, EMA is a leading industry analyst firm that provides deep insight across the full spectrum of IT and data management technologies. EMA analysts leverage a unique combination of practical experience, insight into industry best practices, and in-depth knowledge of current and planned vendor solutions to help their clients achieve their goals. Learn more about EMA research, analysis, and consulting services for enterprise line of business users, IT professionals, and IT vendors at http://www.enterprisemanagement.com or blogs.enterprisemanagement.com.
About 9sight Consulting

Dr. Barry Devlin is founder and principal of 9sight Consulting (http://www.9sight.com). Barry is among the foremost authorities on business insight and one of the founders of data warehousing, having published the first architectural paper on the topic in 1988. With over 30 years of IT experience, he is a widely respected analyst, consultant, lecturer, and author of the seminal books, "Data Warehouse—From Architecture to Implementation" and "Business unIntelligence—Insight and Innovation Beyond Analytics and Big Data," as well as numerous white papers.
Tags :
Data
,
EMA/9sight
,
Research
,
Reveals
,
Trends
,
Big Data Challenges