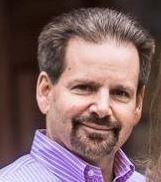 Philadelphia, PA (PRWEB) January 13, 2015
Marc Duey, President of ProMetrics, has over two decades of experience in the Pharmaceutical and Biotechnology fields. Mr. Duey founded ProMetrics in 1994 to provide data aggregation, integration, analysis and decision support to pharmaceutical companies. Under his direction, the firm has serviced over 140 clients and managed over 9,000 projects. ProMetrics is highly experienced in Specialty Pharmacy Data collection which provides full insight into the patient journey and dollar lifecycle.
Marc Duey's presentation, titled "Optimize Data Aggregation and Product Decisions Across the Spectrum of Stakeholders" will touch on several leading tactics that executives and their team can utilize to aid in strategic decision support for pharmaceutical brands.    
The presentation will discuss several key solutions, on how to:

Leverage patient-centric data aggregation across service vendors
Discuss meaningful data and how to capture it
Evaluate specialty pharmacy data challenges and views for physicians and patients
Gain insight into regulatory and compliance issues (HIPAA vs marketing opt-in)
Assess the future role of payers and ACOs
Bridge the gap from SPs/service providers and physicians/patients
We hope that you will join us at CBI's 2015 Hub Models and Program Design conference. This unique two-day event will bring together a dynamic assortment of Bio/Pharmaceutical leaders, whose expertise can provide insight into determining effective decisions on the challenges facing patient services and program effectiveness.
For more information on ProMetrics, please visit our Website, LinkedIn, and Twitter pages.
Tags :
2015
,
CBI's
,
Conference
,
Design
,
Duey
,
Marc
,
Models
,
Present
,
Program
,
Big Data Challenges