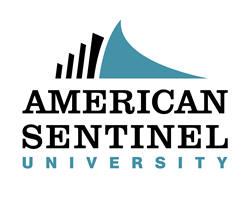 AURORA, Colo. (PRWEB) November 03, 2014
American Sentinel University's new e-book, 'GIS Certificates: How They Can Work for You,' provides expert insight on how earning a geospatial-specific certificate will make a professional's career, experience and education more marketable when searching for employment and growth opportunities. The complimentary e-book is available for download at http://www.americansentinel.edu/blog/2014/09/18/new-e-book-gis-certificates-how-they-can-work-for-you/
"In today's competitive job market, specialized knowledge and skills are at a premium. A GIS certificate is a proof of competence and a resume booster that could be the distinguishing characteristic that sets the applicant apart from the competition," says Lee Mitchell, MS, certified mapping scientist GIS/LIS, adjunct faculty lead at American Sentinel University. "With little or no GIS work experience, a certificate will ensure employers of your ability. Professionals following non-GIS career paths can use the certificate to demonstrate an additional skill set, improving their chances of expanding their professional opportunities."
GIS Plays Key Role in Today's Hottest Fields

Geographic and geospatial information systems, or GIS, is widely used in a diverse array of applications and industries such as healthcare, law enforcement, energy and utilities, transportation, and even public sectors as government and disaster relief.
By obtaining a GIS certificate, professionals can commensurate technical skills with business knowledge of how to help organizations become efficient.
"GIS requires people who can understand geographic theory, grasp data analysis, use the tools and bring threads together to weave a coherent picture," says Mitchell. "It's demanding and important work and to do it, you'll need the practical education and experiential background."
'GIS Certificates: How They Can Work for You' is a must-read for professionals who want to learn about what to expect from a GIS certificate program, how a career can benefit, how to build on an existing degree and whether working toward a certificate is the right approach.
Topics include:
-What is a Certificate?
-Benefits of a Certificate
-How A Certificate Can Build on Your Career
-Who Should Get a Certificate
-Industries Using GIS
"Managers and executives in many disciplines benefit from GIS," says Mitchell. "GIS provides a common operating picture of resources so managers are able to make data-driven decisions."
She adds that organizations can also better understand their client base with the technology.
"Improvements in the technologies that make up GIS and in methods of applying GIS will open avenues for managers not yet envisioned. The full potential of GIS has not yet been reached in many applications, so improvements in efficiency and understanding will continue, impacting many industries and creating a need for more GIS professionals," adds Mitchell.
Download American Sentinel's New E-book to Learn How GIS Certificates Boost Career Potential

'GIS Certificates: How They Can Work for You' is now available for download at http://www.americansentinel.edu/blog/2014/09/18/new-e-book-gis-certificates-how-they-can-work-for-you/
Learn More About American Sentinel University's Online GIS Certificate Program

American Sentinel's 15-credit hour GIS graduate certificate offers a cross-disciplinary curriculum that focuses on the real-world use of geospatial information to address organizational challenges. Students learn to use tools that enable the integration of visual, spatial, temporal, social and contextual information into the working environment to more effectively solve complex issues.
Learn more about American Sentinel University's online geospatial information systems graduate certificate at http://www.americansentinel.edu/geospatial/gis-graduate-certificate
About American Sentinel University

American Sentinel University delivers the competitive advantages of accredited associate, bachelor's and master's online degree programs focused on the needs of high-growth sectors, including information technology, computer science, GIS masters programs, online GIS certificates, computer information systems and business intelligence degrees. The university is accredited by the Distance Education and Training Council (DETC), which is listed by the U.S. Department of Education as a nationally recognized accrediting agency and is a recognized member of the Council for Higher Education Accreditation. For required student consumer information, please visit: http://www.americansentinel.edu/doe
Find More Challenges Press Releases
Tags :
Boosts
,
Career
,
Certificate
,
Details
,
Earning
,
Ebook
,
Potential
,
Big Data Challenges