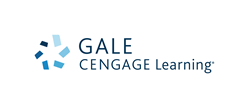 Farmington Hills, Mich (PRWEB) November 17, 2014
Recognizing the benefit of data analysis for the digital humanities field, Gale, part of Cengage Learning, will make available content from its Gale Digital Collections to academic researchers for data mining and textual analysis purposes. Data mining and textual analysis – the process by which text or datasets are crawled by software that recognizes entities, relationships and action – helps researchers draw new conclusions among disparate data and is emerging as an important area of scholarly research.
"Gale is taking an important, industry-leading step by making content available for researchers in this way," said Frank Menchaca, senior vice president for global product management at Gale. "Data mining coupled with our new curriculum alignment service, in which Gale maps an institution's library resources to specific areas of faculty research and course focus, is helping our academic customers realize even more value for their investment with Gale."
Gale will deliver content upon customer request and in a cost-effective manner for the use of data mining and textual analysis. Content from most Gale Digital Collections, including essential research databases like Eighteenth Century Collections Online and Nineteenth Century Collections Online, as well as content from Gale's extensive newspaper archives and other collections will be made available. In addition to content, Gale is offering new textual analysis tools within the digital archives to assist researchers who may not have programming experience or digital humanities programs at their institution. "Term cluster" and "term frequency" tools will sort through the text and index terms from the content, generating visual displays of information to help researchers easily identify relationships between words and phrases.
For more information on the program, please register for Gale's webcast "Data Mining and Text Analytics: Gale at the Forefront of Providing Content Set," scheduled for Wednesday, Nov. 19th at 3pm EST.
For questions or to speak with a Gale spokesperson, please contact Kristina Massari at kristina.massari@cengage.com. Interested customer may also contact their Gale representative for more information.
About Cengage Learning and Gale

Cengage Learning is a leading educational content, technology and services company, empowering educators and driving learner engagement through personalized services and course-driven digital solutions that bridge from the library to the classroom. Gale, part of Cengage Learning, serves the world's information and education needs through its vast and dynamic content pools, which are used by students and consumers in their libraries, schools and on the Internet. It is best known for the accuracy, breadth and convenience of its data, addressing all types of information needs – from homework help to health questions to business profiles – in a variety of formats. For more information, visit http://www.cengage.com or http://www.gale.cengage.com.
Tags :
Academic
,
Advance
,
Analysis
,
Content
,
Data
,
Gale
,
Leads
,
mining
,
Offering
,
Research
,
Textual
,
Big Data Opportunities