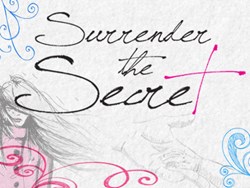 Tampa, FL (PRWEB) November 26, 2012
KnockTV, LLC and Heartbeat International today announced a national partnership agreement to jointly promote and support KnockTVs new groundbreaking Christian reality TV series Surrender The Secret .
KnockTV is partnering with Heartbeat International to promote Heartbeats Option Line in connection with Surrender The Secret . The Option Line (800-712-HELP) is a 24 hour helpline for women faced with an unplanned pregnancy. Viewers of Surrender The Secret, as well as visitors on the website, will be directed to the Option Line if they are facing an unplanned pregnancy and are in need of assistance.
KnockTVs branded Partner Program is developed for organizations who wish to engage in the growing grassroots effort to spread the word about the new groundbreaking Surrender The Secret series. By joining the National Partners Program for Surrender The Secret , Heartbeat International will introduce the show to their affiliates, partners and supporters around the world, identifying the show as a new and innovative way to help people understand the effects of abortion, and that there is healing available to them.
Surrender The Secret is a 10-episode, Christian reality TV series following five women who tell their stories about having abortions in their past, and take a healing journey together. The women surrender their deepest, darkest secrets, and admit to aborting a past pregnancy. The women form tight bond and embrace each other as they go on this journey together, sharing their abortion stories, learning about Gods love and forgiveness and getting set free from the bondages of their past decisions. Information and a preview of the show can be found at http://www.KnockTV.com/SurrenderTheSecret.
Surrender The Secret is groundbreaking and innovative. It provides a real and truthful approach to the devastating effects of abortion on women and the hope and healing that is possible. Heartbeat International is proud to have KnockTV utilize the life-saving services of the Option Line, and to become part of KnockTVs National Partner Program, said Dr. Peggy Hartshorn, President of Heartbeat International.
Heartbeat International is a recognized leader around the world in pregnancy help ministries, and its Option Line is a tremendous benefit and blessing to Surrender The Secret . KnockTV is proud to partner with Heartbeat International, and welcomes the credibility and support that it provides to our show and our mission, said Geoffrey Rogers, President & CEO of KnockTV.
About KnockTV:

KnockTV is established to redefine what Christian television means in America. This is being done through the distribution of an entirely new breed of Christian television programming. KnockTV is breaking the mold in the industry by distributing high quality, mass appeal programming for Christians throughout the country. Programming on KnockTV is distributed to computers, mobile and handheld devices via the Internet, with more information about Surrender The Secret online at http://www.KnockTV.com/SurrenderTheSecret. KnockTV is targeting alternative distribution technologies and cablecasting soon.
About Heartbeat International:

Heartbeat International works to inspire and equip Christian communities worldwide to rescue women and couples from abortion through the development of neighborhood pregnancy help centers, maternity homes, and adoption services. These ministries provide life-saving help in a truly life-changing way by assisting women who are at risk for abortion with the life-affirming, practical support they need to choose life, then prepare them to parent or to place for adoption. Heartbeat International serves as the leadership supply line for the Pregnancy HELP Movement worldwide. More information about Heartbeat International can be found at http://www.heartbeatinternational.org.
Contacts:

Geoffrey Rogers

KnockTV

813-308-9172

gmrogers (at) KnockTV (dot) com
Andrea Trudden

Director of Communications & Marketing

Heartbeat International

614-885-7577

atrudden (at) heartbeatinternational (dot) org
Tags :
Groundbreaking
,
Heartbeat
,
International
,
Joins
,
KnockTVs
,
National
,
Partners
,
Program
,
Secret
,
Series
,
Surrender
,
Big Data Analytics